Geneva: New Humanity is the new coordinator of the CINGO Forum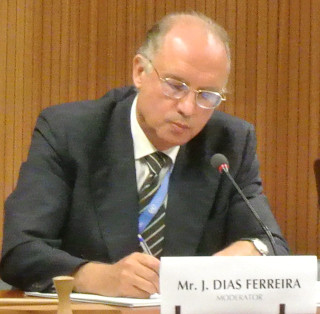 Catholic Inspired NGOs Forum in Geneva
Promoting the Social Doctrine of the Catholic Church in the Spirit of the Universal Fraternity
The representatives of the Catholic Inspired NGOs Forum which are active in Geneva (CINGO) choose to entrust to Mr. Jorge M. Dias Ferreira – the main representative of New Humanity at the Palais des Nations – the coordination of this important space of dialogue and cooperation among different realities, sharing the same catholic values.
CINGO Forum was born in 2007 with the aim to find and to present new solutions to the present challenges for the humanity and to promote an integral vision of the human being, his dignity, the common good, subsidiarity and solidarity.
Presentation Sheet of Dr. Jorge M. Dias Ferreira
New Humanity is one the fundator of CINGO Forum and cooperated in the years to the organisation of the various initiatives promoted by this organisation.
New Humanity and Dr. Ferreira had the occasion to start with its role of coordination of the CINGO Forum, by supporting the organisation of the special event about the Encyclical "Laudato Si' Caring for Our Common Home" which will be hel in Geneva the next 15 January.