New Humanity offers its vision on minors and cyber space at the UN Committee on the Rights of the Child (CRC)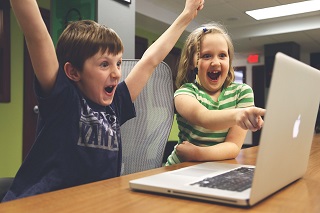 New Humanity shared its vision on the topic of children's rights in relations to the digital environment, in order to contribute to the General Comment that the UN Committee on the Rights of the Child is writing on this topic.
Shared Responsibility. As expressed by prof. Juan Garcia Gutierrez, a New Humanity expert in this area, the NGO of the Focolare Movement believes that the protection and promotion of children's rights with respect to the digital space should be a shared responsibility among families, educators and public and legislative institutions, and it should follow a human right-based approach.
Priorities. Here are the top priority issues for New Humanity:
•    Considering the right of access to the Internet, including its neutrality, as a right of its own, is particularly valuable to guarantee other rights to children and young people, such as the right to education or freedom of expression;
•    Reflect on the scope of children's right to play and to free time (as recognized by Article 31 of the UN Convention on the Rights of the Child), and its translation into the digital world;
•    Promote a permanent education in the technological field (digital or media literacy, literacy with respect to codes, etc.), as a digital competence that covers in a unified way the various levels of use and meaning.
Download the full text of the contribution offered by New Humanity (Spanish)