GREEN CARE, 25-29-10-2023, Brussels-Rotselaar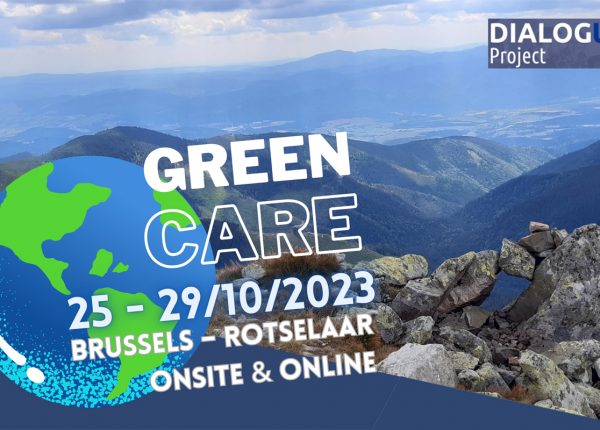 Citizens of Europe in dialogue Building visions Sharing responsibilities
Join us for our Green Care Event taking place from 25th-29th October !
We aim to formulate tangible proposals for the EU, focusing on several environmental aspects.
The event will include a diverse range of creative workshops and activities.
Participants, aged 16 to 99, will have the opportunity to voice their findings and experiences on environmental themes such as:
Imagining sustainable cities for the future
Healthy planet, healthy people
Reducing our ecological footprint
Concrete actions to save the planet
We will bring together participants from all over Europe. Through dialogues and interactions, they will collaboratively explorepathways towards a more sustainable future. Your input is invaluable as well, as it contributes to shaping the meaningfuldiscussions required to transform these proposals into a collective voice representing citizens throughout Europe.
REGISTRATION: https://docs.google.com/forms/d/e/1FAIpQLSfm-2CagSeImFtgLytMaFTE-NtgGVQgrcA5hbfpjLeZdIMSww/viewform