Burkina Faso: Remedial courses for the poors of Bobo-Dioulasso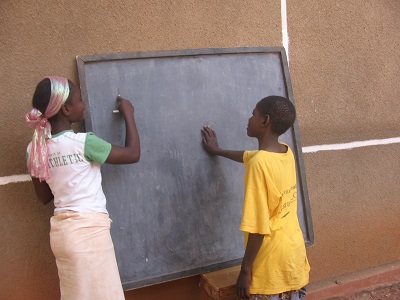 Since 2005, Teens4Unity Assoc. promoted "Seeds of brotherhood" project. This project wants to support with remedial courses and scholarships the poorest teens of one of the most populated and poor neighborhoods of Bobo-Dioulasso, called 'Sarfalao.'
This action is part of the Schoolmates project, in order to promote fraternity among teens from North and South of the wolrd.
Thanks to a group of volunteers, in 2005 an "after-school tutoring" began with classes of school support and human and social training for some of the children.
They also had the opportunity to have a meal that, for many of them, was often the only one of the day. The project was later extended to many more children.
Today the "after-school" tutoring continues with remedial courses for the most difficult subjects such as math, English and French. It aims at helping children pass their final exams.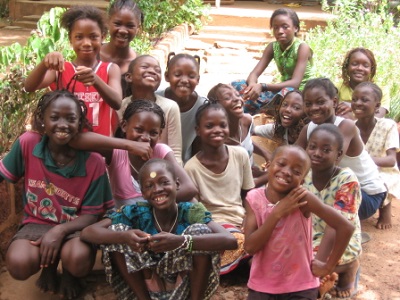 The project takes place in one of the most populated and poor neighborhoods of Bobo-Dioulasso, called 'Sarfalao.' Often on holidays such as Christmas and Easter, or during formation meetings to learn and deepen the "Golden Rule," they share a meal together. In their families many have only one meal a day. They also give the poorest families the opportunity of benefiting from these meals.
Thanks to the project, scholarships are also provided for those who wouldn't be able to attend school due to difficult economic situations or severe poverty. It is given in such a way that everything is always carried out with a deep respect for the dignity of the person, in an exchange based on mutual giving and growing of relationships among teachers, students and parents. Some mothers, for example, go to cook for everyone with joy. From time to time they are given a small cash amount, with allows them to take care of the needs of their families.
The courses are organized according to the various school levels and in the difficulties found in the children: some need to be helped in English, some in math or some in French…
Playing time and activities are not missing, where they cook together or learn to make paper flowers, candies, cakes, jams, etc. … and have fun with joyful singing.
Through the project the teachers can buy school supplies, sold at a reduced price, which otherwise would be out of reach for the children. This allows the parents to feel active in their children's education (despite difficulties), and for the children to have everything they need to go to school.
Fount: www.school-mates.org