Cairo: Cayrus Project Promotes a New Culture of Peace and Fraternity Among Youngsters From Europe and Middle East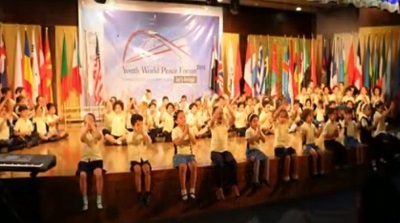 Cayrus Project of New Humanity ended in Egypt with a final event from the 30th of April to the 6th of May. The project was co-financed by the Erasmus + Program and it was implemented by 11 youth NGOs from 8 European and Middle Eastern Countries. It involved 60 youngsters into a creative promotion of Human Rights and the active building of Peace.
At the end of the Project, they focused on what they have learned during the previous days, participating to the third Living Peace Festival in Cairo.
Visit the Cayrus Project website
Read more about the Living Peace Festival


Cerimony of Nomination of the Young Ambassadors of Peace