Cairo: New Humanity at the "Living Peace Festival"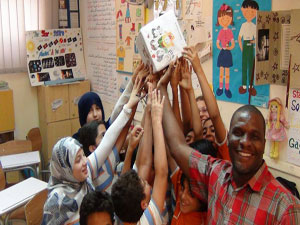 On 6th  April, Cairo was the venue of the sixth edition of the "Living Peace Festival". The event was held to present the results obtained thus far by the international project for education for peace which involves 25,000 youngsters from 200 schools in 103 countries of the world.
Representing New Humanity – event partner – were Mrs Cecilia Landucci and Mr Roberto Borri,  Education Commission directors of the Umanità Nuova Movement.
 Watch the live streaming of the event