"Let's Bridge- Genfest 2012": UNESCO patronage of the big event in Budapest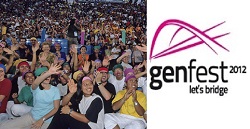 "Let's Bridge-Genfest 2012". A few days before its culmination, from August 31 to September 2, when 12,000 young people from all over Europe and the rest of the world will meet in Budapest, major awards have come the way of this international event organized by "Youth for a United World Movement", the youth section of New Humanity.
In recent days, indeed, UNESCO has granted its patronage through a letter addressed to the President of New Humanity by Mrs. Irina Bokova – Director-General of the United Nations Educational, Scientific and Cultural Organization.
"This meeting, which aims to make young people artisans of peace and dialogue among peoples – she wrote – is perfectly in line with the objectives of UNESCO which aim to stimulate young people to be active in promoting development and in building a culture of peace.
In the same letter, Mrs. Bokova also announced that the event in Budapest has been included in the UNESCO Youth section of its official website.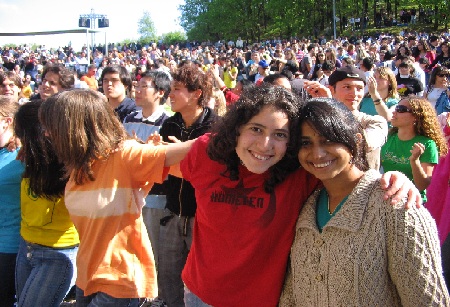 Mrs. Katalin Bogyay, President of the General Conference of UNESCO, said in another letter: "The theme of this event is completely in tune with UNESCO's program and activities for youth and for the culture of peace. It is therefore with great pleasure that I accept the invitation to attend the opening ceremony."
Another important acknowledgment has come from the European Commission, which already supported the project through its program "Europe for Citizens" and granted the event the patronage of Viviane Reding, Vice-President of the European Commission, and Commissioner for Justice, Fundamental Rights and Citizenship.
The event was also awarded a special medal by the President of the Italian Republic, who also gave his patronage.
Genfest is now in its 10th edition, and this year it is entitled "Let's bridge", highlighting the commitment of Youth for a United World in concretely building bridges of brotherhood and dialogue at a global level, through the two projects "United World Project" and "Sharing with Africa" which will be launched during the event.
"Let's bridge" is also the conclusion of the project "A united Europe for a united world-young ideas change Europe", promoted by New Humanity in conjunction with a network of 16 European associations. The project, funded by the program "Europe for citizens" was launched at Castel Gandolfo (Italy) last December.