Let's Bridge – What can I give?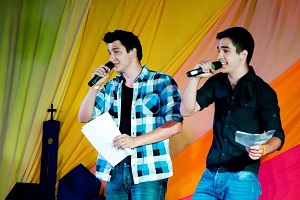 Living in complete fulfilment
From 13th  to 17th  July 2013, 180 youngsters from several Hungarian cities met up in the town  of Miskolc to give life to the summer camp entitled "What can I do?"
During the camp the youngsters discussed a number of current issues, approaching them from the point of view of fraternity. Opportunities to show their social commitment towards the host city were not lacking.
To follow up, locally there were moments of sharing and social activities led by the youngsters taking part in the summer camp and keen to further the Let's Bridge Project in their cities. The over 300 participants met on 16th  November for a training meeting entitled "relating to each other".