Our journey towards universal fraternity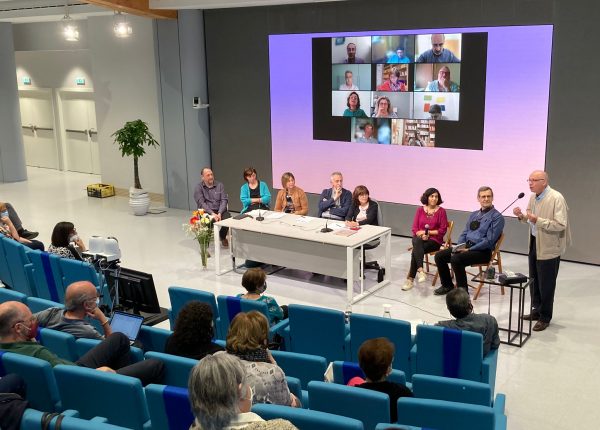 From Friday 13 to Sunday 15 May, the international board and representatives of the various offices New Humanity NGO in New York, Geneva, Vienna, Rome, Nairobi, Paris and Brussels met at the HQ in Rome to discuss the current and future activities, projects and events in which we are involved.
To our great joy, almost all of us could attend in presence for the first time in years, after the global pandemic. We had a fruitful reflection on prospects for the future development of the organization in its mission for universal fraternity, representing the social and cultural works of the Focolare Movement.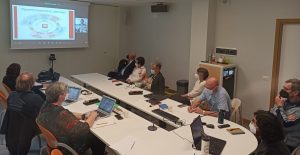 As a delegation of New Humanity NGO, we also had the chance to participate in the international convention 'Together 4 Humanity', where our partners met from 11 to 13 May to discuss a future strengthening of the cooperation within the network of actors of the Focolare Movement engaged in civil society.
On Saturday 14 May, we presented ourselves together with AMU (Azione per un Mondo Unito) and AFN ( Azione per Famiglie Nuove) to the General Council of the Focolare Movement. AMU and AFN are organizations within our network concretely engaged in actions of development cooperation and support for families in difficulties around the world. It was a generative moment of dialogue, which allowed to deepen our mutual knowledge of each others work and provided new prospects for future collaboration, whilst celebrating the present realizations of each. we realized more than ever that working together to give our response to the cry of the earth and the cry of the humanity in various places around the world, will bring us closer to the fulfillment of the goal of a united world, which animates our daily efforts.
     We are happy to move forward together in a spirit of active listening and shared action, strengthening our ties and envisioning a stronger common impact in today's society.
One of the outcomes of our meeting was our commitment to celebrate the International Day on Human Fraternity, taking place on February 4 each year, through the organization of events in which we showcase practices for the common good and give greater visibility to a culture of unity.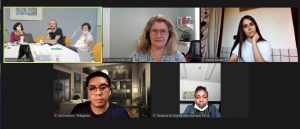 The presence of a delegation of United World Ambassadors during a part of the program was a vivid sign of our commitment as an organization to work together with all generations towards the realization of our mission.
We keep co-creating our journey towards universal fraternity, to which we are all invited.