Paris: N.H. Displays an Example of Field of Actions at the Fourth Forum of NGOs in Official Partnership with UNESCO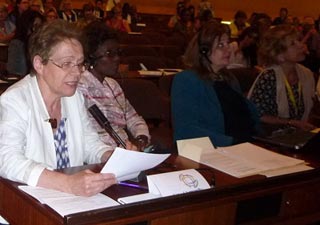 Which is the role of women in fighting poverty? On the next 30th of June New Humanity presented at the UNESCO an example of field of actions about this topic, promoted by Koz Kazah Association, its Egyptian partner. The statement of New Humanity has been presented by Mrs Chantal Grevin – the main Representative of New Humanity in Paris – in occasion of the Fourth Forum of NGOs in official partnership with UNESCO, which was centered on this theme.
Download the Field of Actions Presented by Mrs Grevin (French)
Mrs Grevin presented the "Woman: Educator of peace" Project, delivered by Koz Kazah Association – partrner of New Humanity – in Shubra, one of the porrer districts of El Cairo (Egypt). This project was born in 2013 and involves 90 young women in a long series of activities, in order to promote their rights and to develop their potentialities.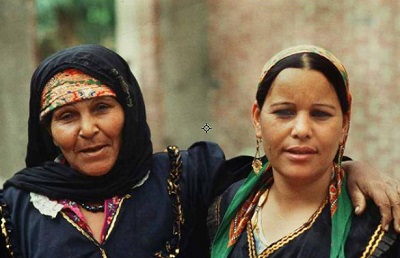 As a consequence of this project, the women involved reached a better awareness of their capacity in supporting the poorer. The Egyptian Ministery for Environment aknowledged its patronage to this initiative and it has been promoted as a good practice among the other Egyptian NGOs.
The participants to the Fourth Forum of the NGOs in Official Partnership with the UNESCO particularly appreciated the innovation of this project: it looks at the woman involved as foundamental partners in fighting poverty; however, Shubra's women especially demonstrated to be foundamental instruments of peace and dialogue.