Paris: Symposium UNESCO about the "Dialogue Culture"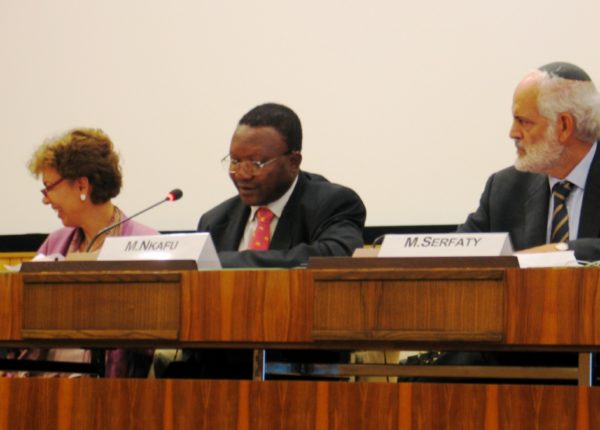 UNESCO's Symposium about the "Dialogue Culture" is an important event organised in 2011 by the UNESCO Joint Programmatic Commission (JPC) to the "Dialogue between cultures for peace" that watched the intervention of prof. Martin Nkafu Nkemnkia, of New Humanity, as one of the principals of the event.
Teacher of Philosophy and History of the African Thought and Religion at the Pontificia Università Lateranense and of Intercultural Anthropology and Communication at the Pontificia Università Gregoriana, professor Nkafu Nkemnkia on his intervention about "Forming to the intercultural dialogue – Joined values of the Dialogue between cultures", pointed out three fundamental steps for the intercultural dialogue: relationship between ethnicity in the same nation, between ethnicity and institutions and ethnicity and different cultures in the world.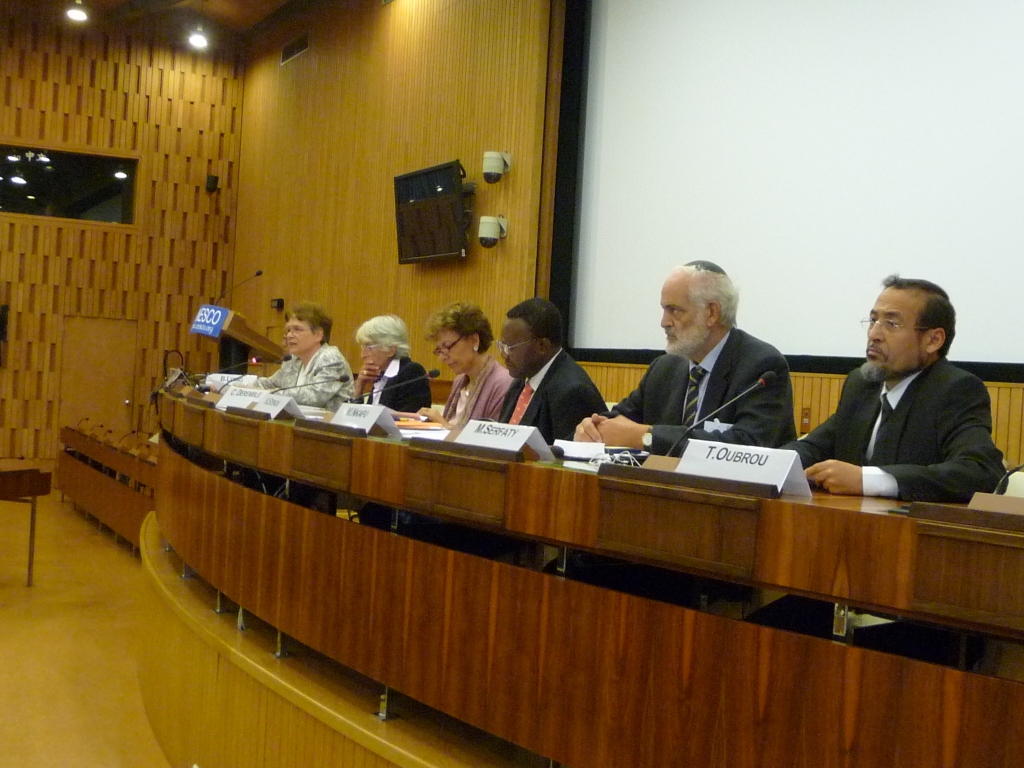 So expressing a cardinal thought for the action of New Humanity since its foundation, the Cameroonian professor underlined how the fundamental aspect of the interdependence is important to succeed on the dialogue at every level. 
«Only on this way – he concluded – solidarity can be exercised and became the most important human value: nothing at this case is waited or asked in return. With a mutual fraternal solidarity, is possible to give without receiving because the only important thing is helping the next to go out to his condition of different kinds of inferiority, bringing him to our own level of dignity, to the mutual equity. That fraternal solidarity is therefore the new name of peace.»
Between the large number of participants, participated to the whole Symposium Dr Katarina Stenou, the new director of the Intersectoral Platform for a culture of peace and non-violence.
«It was so possible to establish a positive collaboration between the NGO's that were presents at the Symposium, Mrs Stenou and UNESCO» reported Mme Chantal Grevin, Responsible of New Humanity in Paris.
Together with professor Nkafu Nkemnkia, offered their contribution at the meeting also prof. Michel Sertafy, Ris Orangis's rabbi at the south-east suburbs of Paris and promoter of "AJMF" project, the oldest Islamic- Jewish association of France and imam Tareq Oubrou, very famous in France, because of his engagement for dialogue and peace.