Paris: New Humanity and the Other UNESCO's Official NGO Partners Presented their Declaration on Climate Change at the COP21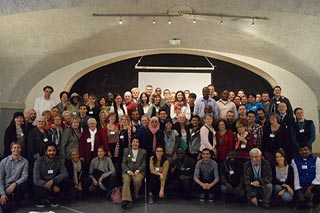 New Humanity and other UNESCO's Official NGO Partners presented their "NGOs Declaration Against Climate Change" in occasion of the 21st Yearly Conference of the Parties (COP21) in Paris, on 5th of December.
New Humanity actively participated into the drafting process of this declaration, during the NGO Action Day on Climate Change, the last 6th of October. It particularly asked to insert into the proposal the request to consider natural resources as a common good for humanity.