Pierre Benoit: a broader horizon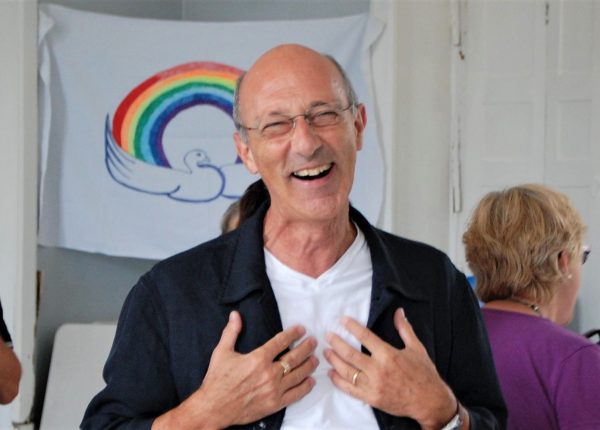 On July 19th 2021 Pierre Benoit left us. This is a remembrance, one year after his death and a show of gratitude for a great legacy.
by Paolo Balduzzi
Late September 2016. That must be the time when I meet Pierre Benoit. He was in Rome, coming from Paris, for some meetings related to his service in education for the New Humanity NGO and other related bodies.
He was the first to arrive and I was there in the same office. All the others would arrive later, in the following hours, but in the meantime that was the first opportunity for us to get to know each other.
An elegant and likeable Frenchman, Pierre, had that cunning air not of someone who boasts of what he's talking about, but of someone who always has a broader horizon to look at the trivial things of everyday life. To these however, he gave great value through gestures of kindness, so we had a coffee together. It was a moment of sharing with almost boyish amazement in front of any beautiful thing. I cannot forget his laugh; it was truly unmistakable.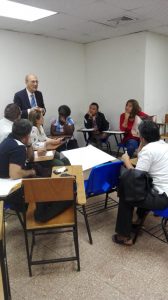 Eternity and humanity mingled in Pierre, and if sometimes (I will understand this over time) he may have seemed a little cut off 'in his world', in reality his presence is a very strong reminder not to let myself be suffocated by the daily rush and by the toils of a complicated life. Pierre taught me this: to always look beyond the obstacle, to remember that there is more to life than the ordinary, especially in the most difficult moments; and that the ordinary, with small attention to others, can be beautiful. 
Pierre was a Parisian, born in 1952 and was a teacher of Italian, working for years in a high school in the north of the French capital. Married to Marie-Annick, he had two daughters, Agathe and Fleur; he was passionate about education and had 'education for fraternity' at heart.
Some years earlier, Pierre had in fact come to know the Ideal of a United World proposed by Chiara Lubich, fully understanding its enormous potential also from a social and, therefore, educational point of view. This is why he had thrown himself heart and soul into working towards this goal with competence, professionalism and passion, seizing in his daily work the possibility of changing the world.
In his high school, one day, after a rather animated discussion between two female students, he proposed to roll the fraternity dice: a real game dice where on each of the six sides there is written a sentence of encouragement to dialogue and encounter with the other: it is the method for fraternity – a lay version of Chiara Lubich's Art of Loving – proposed to the students in a format suited to their age: the experiment was so successful that Pierre and his students founded the Fratern'Aide Association to promote this pedagogy of fraternity in other schools. The goal remains the same today and helps build peace, brotherhood and solidarity between everyone, even among generations. The goal translates into collaboration, animations, meetings with people in homes for the elderly and even interventions at elementary, middle and high schools, while participating also at meetings of associations and also at various conferences. 
From the very beginning, therefore, the method proposed by Fratern'Aide made its way into the schools, but also into the surrounding civil and cultural world. And in turn, in view of Pierre's constant, broader horizon, he went beyond his own comfort zone and in this case reached UNESCO and the Council of Europe, where in 2011, at the invitation of the then President of the Human Rights Commission, the association communicated its history and experience.
It is also thanks to this commitment that, over the years, Pierre had become a true animator of the New Humanity NGO, bringing the expertise and results of his research on fraternity in peace education and global citizenship to conferences and workshops in different parts of the world.
Together with Marie-Annick, Pierre also became the representative of the New Humanity NGO at UNESCO, which for him meant working with all people of goodwill to build the unity of the human family, investing in inclusive actions and projects, to give all children and students in different parts of the world the same chances in life.
It was an intense life of work, relationships and much study, which did not allow Pierre time even for great events that affected his family, first and foremost the illness of his beloved daughter Agathe and her death at a young age. His work as a parent which did not end by his daughter's fate, had however led him over the years to refine his sensitivity for others, especially the most suffering, seeking in an exquisitely obstinate manner the path of dialogue, giving meaning with his testimony to that premature death.
And so it was until the end, when an illness, swiftly and unexpectedly, took him away a year ago, on July 19th 2021, to that broader horizon that was so constant in his life. Seeking to do the same today, widening our gaze and bravely putting our hearts beyond the obstacles, is the best way to make his legacy relevant.
Useful links: