Presentation and Open House at New Humanity's new office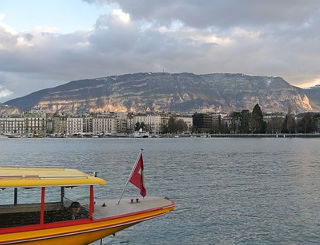 4 July 2017, Geneva
Meeting of the CINGO FORUM
The last meeting of the Forum of the Catholic Inspired NGOs in Geneva (CINGO) before the summer holidays was held at the new office of New Humanity in Geneva, at Chemin du Barbolet 5, 1213 Onex (CH).
It was an opportunity to present the new venue in a simple and informal way, which included a barbecue.
Present at the meeting were the representatives of CINGO as well as Mons. Ivan Jurkovic, Apostolic Nuncio at the Permanent Observatory of the Holy See at the UN in Geneva. The meeting ended with a Mass celebrated by Mons. Jurkovic himself, as a final gathering before the summer pause.
"It was a nice occasion to thank God for the fruits this year brought – Dr. Jorge Ferreira, representative of New Humanity in Ginevra, said – and together entrust to God our future commitments".