Presentation of the Planned Activities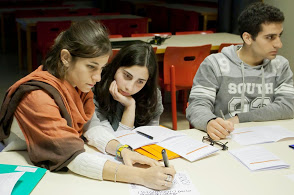 Let's empower the Youngsters's Creativity !
One of the Fundamental goals of the Youth Dice Project is to promote the capacity of innovation and creativity of the young people involved. As a matter of fact, an internal notice has been launched last spring, aimed to empower the young people involved in the dreaming up and realisation of a project based on the support for their disadvantadges equal in age and the local community.
It was an occasion to mobilize and encourage young people of the EU in their personal and professional path and also to become active actors of a new social cohesion and an inclusive growth.
The internal notice closed on 30th of November. It was anticipated in March – during the Project animators Assembly – by a workshop on the euro-projecting activity. Currently the Youth Dice's international secretariat is evaluating 15 proposals, coming from 10 European Countries