Youth Dice: Youth as Drivers for Innovation, Creativity & Engagement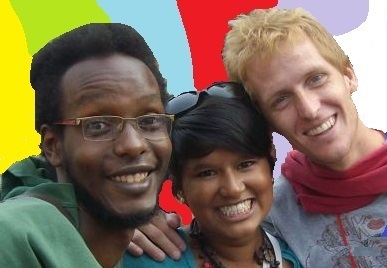 Youth Dice: The Project
The Youth dice Project is co-financed by the European Union in the contest of the Youth in Action Program. It involves 246 young people of which 123 are disvataged.
Project main targets
The major deficiencies to be tackled by the partners are the negative consequences from the collapse of the financial markets which have led to a truly alarming youth unemployment crisis in nearly all European countries. Therefore, the proposed broad transnational partnership between civil society and youth organisations from 27 European countries (DE, IT, PT, CZ, BE, HU, SK, SE, RO, LT, ES, FR, IE, HR, AT, CH, PL, UK, BG, GR, NL, DK, LV, MT, SI, NO, TR), aims to provide youth with new opportunities for non-formal learning and community participation.
A key result will be the mobilisation and empowerment of young people in the EU to become driving forces in their own personal and professional development contributing to social cohesion and inclusive growth.
Activities will help to develop and encourage their desire to engage a leading role in society and also provide the appropriate knowledge anchored in solid ethical values and a culture of sharing. Young people will be motivated and empowered to bring in their own innovative contribution for a positive change in society.
Capacity building in partner organisations through training and sharing of best practice will contribute to promote new models of entrepreneurship and social businesses helping to create a Europe that safeguards the socio-economic, cultural and human rights especially of the future generations.
Within the scope of the project the partners will elaborate a wide range of products for dissemination and wider take-up, like:
an interactive project website in English and contributions in partner languages, incl. information portals from youth for youth, facebook sites, blogs, tweets, you tubes;
audiovisual products by young people, CDs/DVDs, photos, short films, clips, presentations;
promotional material (leaflets, invitations, posters)
guidelines for setting up social business according to the "Economy of Communion" principles incl. business scenarios.
The informal and intercultural teaching is the key point of this collaboration, given from a wide range of activities and initiatives at social, regional, national and transnational level. The project includes 32 transnational initiatives, 11 for the transnational training partnership realization, 6 video-conference and a final transnational meeting.