Rome: With Learning Fraternity, the fostering of fraternity in the world of education becomes a project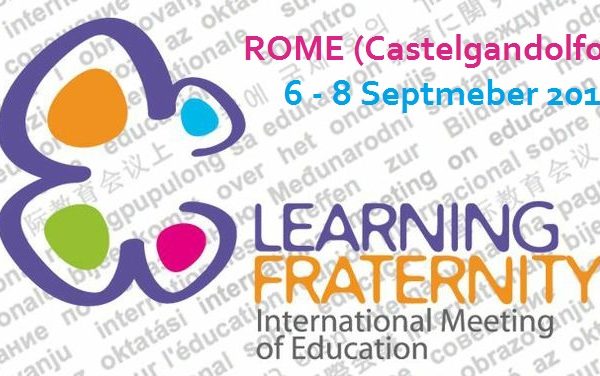 Preparations are in full swing for the "Learning Fraternity" conference, from 6th to 8th September 2013 in Castelgandolfo (Rome).
Responding to two of the major educational challenges  of our time, the fundamental issues which will be discussed will concern "Education and Globalization" and "Education and Relations"
 Download the event leaflet
 Download the event programme (Italian)
Promoted by New Humanity, it is a conference-workshop aimed at all those who are protagonists in education in one role or another: the family, the whole sector, schools, catechists, group leaders, academics of the sector, the youngsters themselves, coming from various countries of Asia, Africa, America and Europe.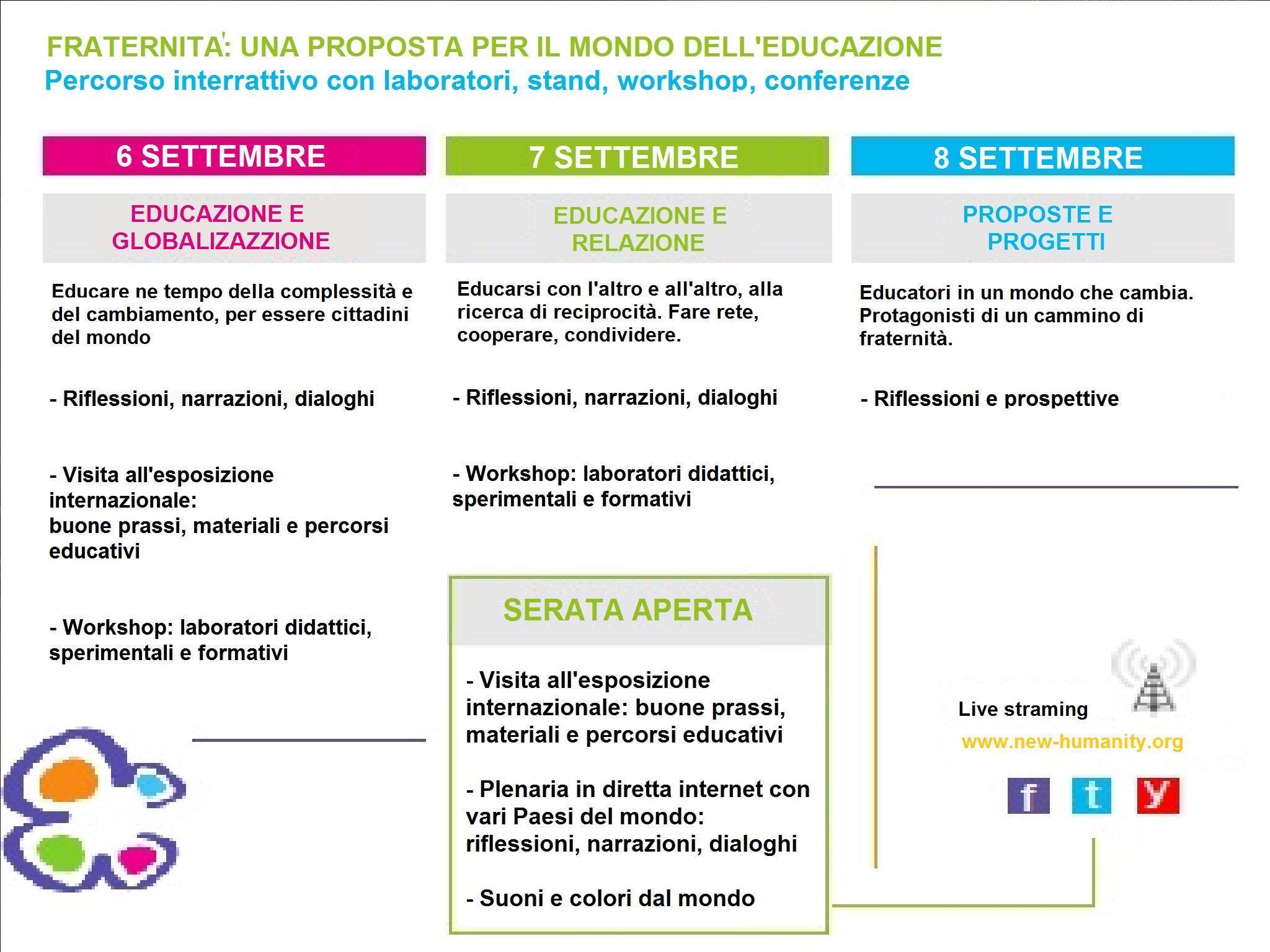 Recently, the conference has obtained the patronage of the Italian National Commission for UNESCO "in view of the considerable value of the initiative" and also for its strong affinities with the activities of educational, cultural and scientific promotion which this institution carries out in Italy and internationally.
Learning Fraternity is a genuine educational project and it has already, in these last days, begun to gather, from all around the world, so many "good practices", aimed at spreading education based on the principle of fraternity.
This is what has happened, for example, in Slovenia where in the  Sunbeam  (Sončni žarek) crèche, a group of young communication experts has promoted a project to teach its little pupils how to understand the media (read).
In Mexico, on the other hand, in the Collegio Santa Maria, boys and girls from different social and economic  backgrounds study together in the same classrooms in a climate of fraternal love (read).
In Northern Ireland, where ethnic and religious coexistence has for decades been characterized by a situation of extreme volatility, for over 20 years two Catholic schools and one Protestant school have run an "association of  schools" to promote  fraternity amongst their own  pupils (read).
For further information, constant updates on the numerous "good practices" which have been arriving in recent days from all over the world in anticipation of the event and of the "contents"  which inform it, see the Learning Fraternity official website  and its social networks.
The principles underpinning the conference spring from the ideal of unity of the Focolari Movement, since its very inception committed to the diffusion of universal fraternity. Over the years various initiatives and projects have drawn on this source, and  the intention is that this event should collect and assess the fruits gathered, over time, in the different cultural, geographical, social and generational situations.
This analysis will be promoted by New Humanity (UNESCO's partner ngo) together with its partner associations: the Umanità Nuova Movement, the Association Educazione e Unità (Education and Unity), the NGO Azione Mondo Unito – AMU (Action for a United World) and the Movement Teens4Unity.