Siam: AMU's engagement in order to educate Burma's little refugees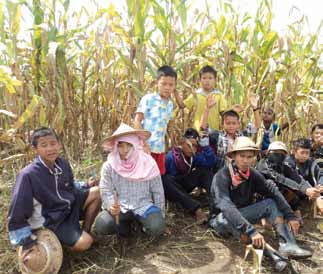 Project "Right to the Education for the Burma's children", warranties the primary education for the Burma's children in Siam. They leave Burma with their families in order to escape from persecutions and poorness, but are rarely well integrated and educated in Siam.
640 children were involved last year. The Project is promoted by AMU ngo and the local Good Friend Center, in the Province of Mae Sot.
Read more on AMU-notizie