United World Project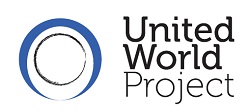 Visit the website of this project
Duration: from September the 2nd, 2012 to May the 1st, 2014 (Phase 1)
Key Words: Youth, Fraternity, UNESCO
Promoting organization: Youth for a United World
Project summary
We are the Youth section of New Humanity (Youth for a United World). We live in 180 countries spread across five continents and we belong to different cultures, religions and nationalities. What unites us is the choice to live for universal brotherhood.
We demand that universal brotherhood become the new cornerstone for politics, economics, labour, environment, sports, communications and science.
•

UNITED WORLD NETWORK: We commit ourselves to living the golden rule: ("Do to others what you would like them to do to you; do not do to others what you do not want them to do to you"), the core principle of many civilizations and traditions, because we believe change comes about through personal commitment.
The signature campaign that we propose will represent the commitment of many people to put fraternity at the centre of their lives.
Add your signature at www.petition.unitedworldproject.org;

• UNITED WORLD WATCH: We are determined to bring about a variety of actions both on the local level and international level: the 'fragments of fraternity' .
On the global level, the 'fragments of fraternity' include  help in assisting victims of earthquakes, floods, famines, wars. On the local level, they include a wide range of micro-projects, all aimed at building fraternity in our own cities, neighbourhoods, schools, universities. There is a flurry of initiatives across the five continents: activities focused on street children, homeless persons, abandoned elderly, disabled people, prisoners and immigrants, according to the most urgent needs of the area. These visible 'fragments of fraternity' are just the tip of the iceberg. There is the submerged part of the iceberg: a fraternity built on daily basis, when we love one another and live as brothers and sisters.
We support the establishment of the United World Watch that will highlight the importance of brotherhood through studies, research and advocacy. Open to a wide range of collaboration the United World Watch will monitor and disseminate throughout the world, the fraternal actions carried out by individuals, groups and institutions;

• UNITED WORLD WORKSHOP: We request the recognition on an institutional and international level United World Week, which has been running for more than a decade. This week is marked by a variety of fraternal initiatives aimed at influencing the public opinion of our own countries, and witnessing together that a united world is possible. It is a proposal to the cities, the institutions, to all, aimed at promoting fraternity and peace at all levels.
For further details:
Genfest 2012 is over. Now for Youth for a United World the "United World Project" is just beginning
The two oral messagges of the Pres. of the UNESCOs Gen. Conf. at the Genfest