USA: Illinois's "extracurricular" teacher with a clear goal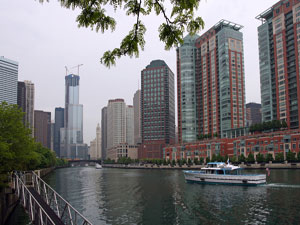 When we think of teachers, we often think of people prepared to address specific academic subjects. Yet teachers do much more than explain particular subject matters. Their lessons also address life and have implications that go far beyond the classroom.
By Maria Villar- New Jersey- (USA)
(Fount: umanitanuova.org)
In the case of Linda Smerge, this year's Illinois Teacher of the Year, the "extracurricular" content is clear. She tries to infuse civic principles, a goal that reflects both her legal background and generous love for students.
"My first job as a teacher was for the Chicago Public Schools in second grade," Linda wrote". It was in an overcrowded inner city school, with my class meeting in a trailer. I could not adequately reach the children, because they were hungry; so each day, in addition to facilitating learning, I brought them a healthy breakfast and snack.
"After I moved to Arizona, I was offered a promising opportunity to work in a business, and I left teaching. I worked with some attorneys and thought that I too wanted to be a lawyer. I pursued a law degree, passed the bar, and took a position at a prestigious law firm. The long nights and time away from home proved fruitless. I realized that whenever I had worked with children, I had felt fulfilled. So I left my position as a lawyer and accepted a position as a teacher's aide. I was happy! I was once again working with children."
Linda now teaches first grade in Cicero, a Chicago suburb. "I try to instill in each student an awareness of their wider learning community, so they feel ownership not only of their individual learning but of those around them and of the total community outside. In Cicero, where I teach now, I introduce family interactions that become the common thread that brings families together.
I talk with one mom who talks to another mom who talks to me, thereby creating a community of moms — friends — who are now comfortable speaking with each other. They help one another with the children and watch out for each other — a network of community moms. I help individuals understand their role in the village, because it truly does take a village to raise a child."
Linda is spending this year as an education ambassador in the National Teachers of the Year program, presenting talks and workshops to teachers, college education majors, and community groups throughout Illinois.
"The foundation of my teaching begins with unconditional love for each of my students," she explains. "I teach and advocate the best for our children and thus our nation."
(Copyright Living City Magazine)
Maria Villar is professor of anthropology at William Paterson University in Wayne, New Jersey, and member of Education for Unity (EdU), the Focolare's international education community. Send your education stories to livingcity.ed@livingcitymagazine.com.