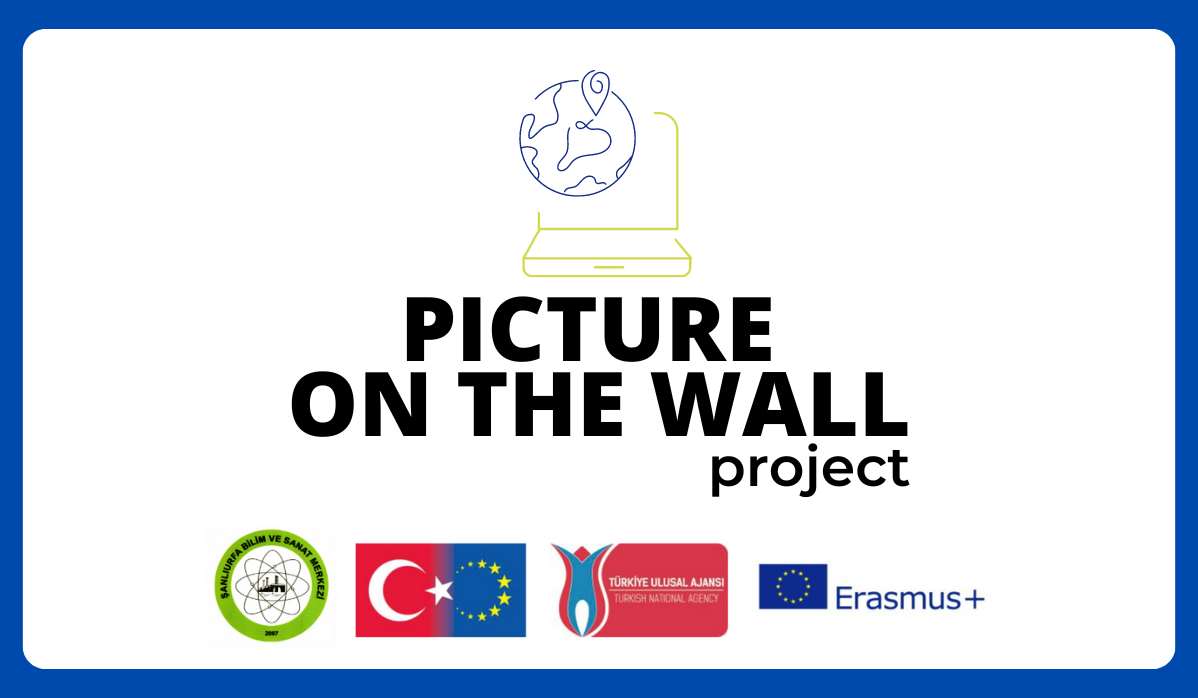 Picture on the Wall – project 
Within the framework of the Erasmus + Key Action 1: Learning Mobility of Individuals programme*, New Humanity NGO is official partner of an international project called "Picture on the Wall"; the consortium is composed by the following organizations:
From Ukraine : PEREIASLAV-KHMELNYTSKYI DERZHAVNYI PEDAHOHICHNYI UNIVERSYTET IMENI HRYHORIIA 

From Germany : Youth From Kassel To World 

From Turkey:  HARRAN UNIVERSITESI GOC POLITIKALARI and Şanlıurfa Bilim Ve Sanay Merkezi

     This project aims to gather together around 30 youth workers / youth leaders or young people from  different countries to increase the awareness of the participants about the social, cultural and  intellectual life of the people living in Refugee Camps by increasing the awareness of the participants.  

Objectives: 
To develop participants' understanding and knowledge of the youth rights concept and make them familiar with international charters and European policy papers focused on youth rights;

To increase their knowledge and awareness level in topics like :Human Rights (values, principles, study cases), Human Rights Education (methods and results), social exclusion, intercultural dialogue, tolerance; 

Create proactive attitudes towards Human Rights; 

Develop practical competencies in Non Formal Education-specifically in Human Rights Education methods; 

To enable the participants to act as Human Rights Education multipliers in the benefit of young people affected by Human Rights violations; 

Introducing participants to relevant mechanisms and instruments for supporting young people to overcome their disadvantaged situations; 

To establish long partnerships among participants and their associations.
About Erasmus+ and Key Action 1: Learning Mobility of Individuals
EU programme for education, training, youth and sport 
Erasmus + is the most comprehensive European Union programme in the field of education, training, youth and sports, designed for stimulating the improvement of skills and employability, as well as for supporting the modernization of the systems relating to education, training and youth. One of the main three programme objectives of Erasmus + is the allocation of funds to individuals for the purpose of their studying abroad, in or outside of the EU.
Erasmus + offers the possibility of international mobility for individuals and international cooperation for organizations, however, the interested individuals must apply via their institutions.