Teens International: an international editorial board made up of teenagers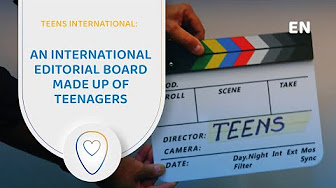 A look at the world with the aim of spreading "good news". This is what animates the Teens International editorial offices scattered in various parts of the world and supported by the Città Nuova publishing group. A space created by teenagers for teenagers, where they can exchange opinions and ideas; they can be trained in the production of contents for various media and can find together communication models that are guided by true values.
This was made possible through a project co-funded by the Erasmus+ program of the European Union and support, in addition to the Città Nuova publishing groups, from social organizations in the countries involved in the project, among them New Humanity.
Discover:
Copyright 2022 © CSC Audiovisuals – All rights reserved. (2661M)