A Tribute to Dr. Alfred Fernandez by New Humanity NGO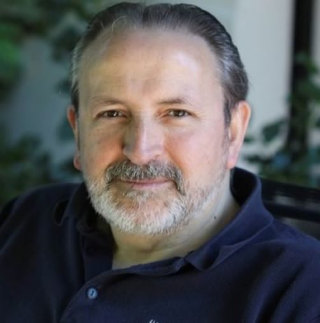 New Humanity NGO expresses with great sorrow its deep condolences for the passing, on October 29, of Dr Alfred Fernandez, General director of the NGO for the Right to Education and Freedom of Education (OIDEL) and founder of the Henry Dunant University College (CUHD).
New Humanity is grateful to Dr. Fernandez for having being one of the main architects of the Forum of Catholic-inspired NGOs (CINGO) in Geneva. Through the Summer University for Human Rights, he also contributed – with also great financial support – to the formation of more than 2,000 students from 115 countries over the last twenty years —including about 20 youth from New Humanity.
In this painful circumstance, we are close to his family and to our colleagues at OIDEL. Below are a few of the countless messages of remembrance and condolences received in recent days by representatives of New Humanity and the Focolare Movement who got to know him and collaborate with him over the years.
To follow his wish in honoring his memory, contributions are accepted to CUHD, for the Summer University for Human Rights Foundation (IBAN CH28 0900 0000 6048 0637 9); or to the Mankolé Hospital in Kinshasa (RDC) on the account of the Stiftung Foundation (CH36 0900 0000 8001 0060 3).
Mailing address: Résidence Universitaire de Champel, Avenue de Beau-Séjour 18, 1206 Genève,  info@champel.ch
---
"I ask God to welcome Alfred into His Kingdom of Love as a reward for the good he bestowed and for his testimony of faithfulness to the Gospel to the end, even in suffering. From heaven, he will continue to follow those who loved him and support those who will continue and bear to fruit his precious legacy, for the benefit of many"
Maria Voce, President of the Focolare Movement
"I remember him with great affection and esteem. I consider him as one of those "nextdoor" saints and cannot but express deep gratitude for his great support for New Humanity, in particular by offering his availability to form many of our young people during these years. From up there, Alfred's life will certainly continue to bear fruit."
Marco Desalvo, President of New Humanity
 
"Alfred was striking because of his vast culture, high effectiveness and competence, his broad humanistic while deeply Christian vision. His great love for the Church and humanity were fascinating, and inspired in him an extraordinary capacity for dialogue with human "peripheries".
He had the gift of great humility and of being always available and at the service of all, in such a delicate way that it seemed almost like you were serving him.
Although the pain of separation from this true spiritual brother is strong, I feel great joy and gratitude to God for the gift and opportunity to get to know Alfred and grow with him in God's love. I feel committed to not let his hard work and legacy vanish."
Jorge M. Dias Ferreira, Chief Representative of New Humanity in Ginevra
 
"With Alfred's departure, we are losing not only a personality in the field of education and human rights, but also a man whose reserved nature hid remarkable human qualities. We too miss him deeply and share the pain of our friends in Geneva."
Chantal Grevin, Chief Representative of New Humanity at UNESCO
 
"We have a vivid memory of Alfred as a loving man, gifted with great intellectual rigor and full of a love that is nourished by a source beyond the human level. We pray for him and assure his family and friends of our most sincere affection"
Marie Annick and Pierre Benoit, Associate Experts in Education at UNESCO
 
 
"During these days that bind us more than ever to Paradise, we continue to pray and remember Alfred and thank him for his life and witness to daily sanctity"
Lucia d'Auria, Project Manager
"We remember him as a friend and a person of faith, a great thinker and a person who spent his life for human rights"
Davide Bilardi, Human Rights Representative and former student at the Summer University on Human Rights
 
 
"We had a great relationship with him. Although from now on, given the physical separation, our relationship will be necessarily different, we know by faith that it will be as beautiful and profound as ever."
Juan Garcia Gutierrez, Associate Expert in Education
 
" As a former student at CUHD, I will never forget the short but very intense moments I had with Alfred and the way he was making everyone feel special and deeply loved."
Tomaso Comazzi, Communications Officer and former student at the Summer University on Human Rights
 
 
"The ones who leave their mark on earth are the good people. May his light remain alive"
Maria Salas Portas, Associate Expert in Human Rights
 
 
"I only saw him twice, but his strong personality and absolute modesty really impressed me. We lose a true brother; all the Christian components – and more – present at the UN in Geneva lose a great partner and colleague."
Marigi Lorenz
 
 
"We continue to pray for him, so that he may continue to shine on all the endeavors he committed in"
Jean Besson, Youth of New Humanity
 
 
"I join in prayer and remembrance of a very special person"
Giacomo Fabris, Youth of New Humanity and 2017 student at the Summer University on Human Rights