Digital Facilitation Second online Training – AFR.E.S.H project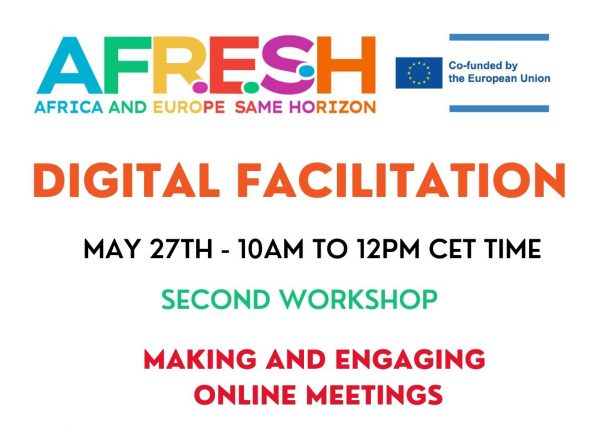 This 2 hour training will provide you with a guide, checklist and some best-practices for facilitating meetings and workshops online.
This training will give you a chance to design your own workshop/meeting and guide you through a checklist of some of the key things you need to think of.  This is the second of three workshops which will be focused on improving our use of digital tools.
This course will take place on May 27th from 10-12am CET and the next courses will be announced shortly.
Here is the invitation and link for the online training: https://forms.gle/QXLihUtfkDDWkKbD8