Digital Facilitation first online training – Afr.e.s.h project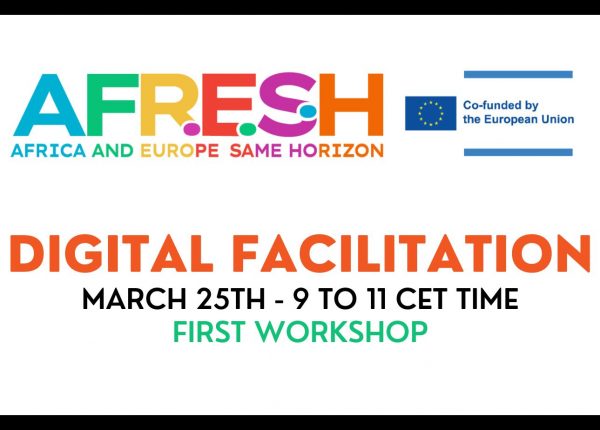 The EU-funded project AFR.E.S.H – Africa and Europe Same Horizon is hosting its first online training about Digital Facilitation, promoted by the Kenyan NGO Opus Mariae.
DIGITAL FACILITATION
WHEN: March 25th – 9 to 11 CET time
OBJECTIVE: give some tools and best-practices for facilitating meetings and workshops online.
It will focus on making these digital spaces more interactive and engaging and will have a space to practice the new tools learned. This is the first of three workshops which will be focused on improving our use of digital tools.