Abidjan: Water accession is at the core of the meeting of the UNESCO's Partner NGOs Forum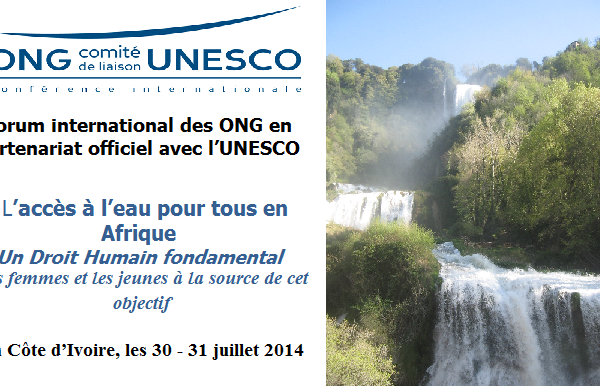 It took place in Abidjan the 30th and 31st of July 2014 the last event of the UNESCO's Partner NGOs international Forum.
There was also New Humanity among the 24 ngos which were promoting the event. These edition was entitled "Water acession for all in Africa, a Fundamental Human Right – Women and children as protaagonists of these Objective".